As we come back round to spring time, it's likely you'll be doing some work on your garden. With restrictions across the globe over the last year, we have spent a lot more time in our home & garden, so it's a great time to keep improving your own space. To help you pick out the garden essentials you need for 2021, we have put together our most popular garden items. There is a mix of tools for keeping your garden in shape, quality garden furniture, and also some of our best selling plants. This means that there will be something for everyone in our 10 essentials for the garden guide!
Garden Furniture
We will start with low cost garden furniture. This is great for coming into spring as we can get it set up quickly ready to enjoy! These items are also well priced, giving you the best purchase for your money.
1. Bench
This unique jungle root bench is quirky yet practical. It also makes a statement in a garden which is aiming for a natural and rustic style.
2. Firepit
Firepits are great on your patio, but it is time to up your game with this luxurious square firepit table. There really is nothing better than enjoying a couple drinks round this firepit on a summer's evening.
3. Sofa Suite
When it comes to garden furniture, we couldn't exclude some garden sofas from the list! The Fiji Wave 2 Seater Sofa Suite is well priced and sturdy so is great for a comfortable seating area.
4. Hot Tub
Time to treat yourself a little with this Lay-Z-Spa Hawaii 4 person Hot tub. It is the perfect way to relax in summer, complete with a glass of prosecco in hand! As well as providing you with some luxury, this hot tub is easy to clean.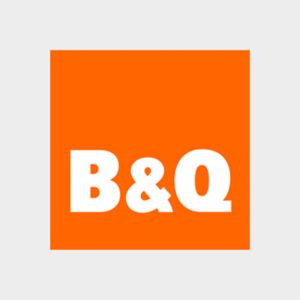 Gardening Power Tools
If you are likely to be spending some of your spring gardening, there are some gardening tools for 2021 which are a must!
5. Lawn Mower
The Hyundai HYM460SP Lawn Mower Self Propelled 18 460mm 46cm 139cc Petrol lawnmower also includes 600ml Engine Oil. It is a very powerful and high quality petrol lawn mower that we strongly recommend.
6. Cordless Strimmer
A cordless strimmer is a practical way to strim the edges of your grass and shrubs. This Black & Decker cordless strimmer is very reasonably priced at around £150, and is also high quality.
7. Trowel
This simple 7″ Gauging Trowel is a cheap garden essential you'll want if you are planting. This little tool is perfect for people trying their hand at planting vegetables this year, as well as those planting flowers.
8. Hand Shears
These 4904RSS Razorsharp Steel Telescopic Hand Shears are very affordable but high quality. They are the perfect tool for keeping your space neat and ready to enjoy!
Garden Plants
9. Hydrangea
The Hydrangea macrophylla White Mophead with Large White Flowers is a staple flower which will flower through Summer and Autumn. It is also a really beautiful addition to your garden and will not be too difficult to grow.
10. Daffodil
For a beautiful spring-time flower, the Narcissus – Lucky Number – Large Trumpet Daffodil is a must. Along with being a flower which is easy to grow, the daffodil also brings colour and joy into your garden.
We hope that you enjoyed this blog and that it gave you some helpful ideas on what garden essentials you need! Let us know in the comments if you have any gift ideas for offshore workers that you would like to share.
Tags:
decorating
,
garden
,
gardening
,
outdoordecorations
,
outdoors
,
plants
,
spring