It's getting closer and closer to Halloween and with many costumes being out of stock or having long delivery dates, it's time to get creative. That is why we have decided to put together a list of last minute Halloween costumes! Whether you're looking for something funny, scary, or cheesy, we've got you covered. Discover your 2022 Halloween costume today!
1: Smarty Pants Halloween Costume
Firstly, we have the smarty pants Halloween costume.
This one is a cheesy one!
Simply attach packs of smarties to your trousers for this last minute cheap Halloween costume.
2: Bat Halloween Costume
Secondly, we have this this bat costume!
To create this costume all you need is an all black outfit and a broken umbrella.
Simply cut the broken umbrella in half and attach each part to the arms of your outfit. This will create a cool bat wing effect! If you have some spare time, you could even make your own bat ears out of cardboard, foam, spare fabric, or even old socks!
3: Men in Black
Then, we have the Men in Black costume.
The chances are that you already have everything you need to put this outfit together.
All you need is:
A pair of black trousers
White shirt
Black jacket
Black tie
A cool pair of black sunglasses.
Put it all together and you've got the perfect MIB costume! Why not team up with a friend and go as Agent K and Agent J? You could even make your own mind eraser tool to add to the costume.
4: 50 Shades of Grey
In addition to MIB, we have the 50 shades of grey costume.
This is not what you think!
A super PG version of this costume is easy to do and is guaranteed to get you some laughs.
All you need is a range of grey paint swatches that you can find at most hardware store. Simply take some home and Sellotape, glue or pin the swatches on to your outfit. A quick a simple costume!
5: She Sells Seashells by the Seashore
Then, we have the She sells seashells by the seashore costumer!
Do you live near a beach?
If so, this costume if perfect for you!
Gather up some seashells and put on your favourite trench coat to create this costume.
You can also glue, pin, or Sellotape the shells to the inside of your coat for a more put together look. Add some funky sun glasses and your look is complete!
6: Skeleton Halloween Costume
Then, we have the infamous skeleton.
There are many ways you can do this!
Dress in all black and do some face paint for a simple and quick look.
On the other hand, you can use a white t-shirt to create a ribcage/ bones looking effect. To do this, make some rips in your t-shirt in the shape of a ribcage. Add a black top underneath and a heart shaped fabric to create a skeleton effect.
7: Where's Wally
In addition to the skeleton costume, we have the Where's Wally costume.
We all know this character!
Likewise to the MIB costume this simple costume can be created with clothes that are already in your closet.
All you need is:
Red and white striped top
Blue jeans/ skirt/ leggings/ shorts
Glasses
Beanie
Put it all together and get a simple but effective Halloween costume!
8: Tinkerbell Costume
Then, we have the classic Tinkerbell costume!
For a simple version of this costume, all you need is a green dress and some pumps.
To make the costume more realistic, attach a pom pom to each of your pumps, add some fairy wings and put your hair up in a bun to create a total Tinkerbell look.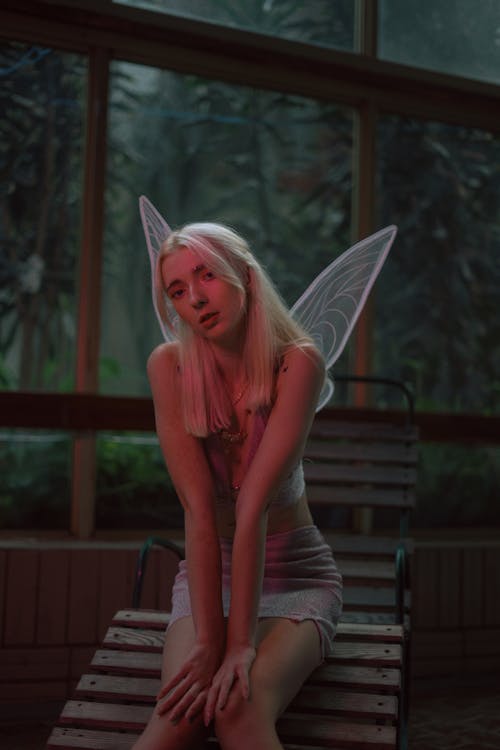 9: Scarecrow
In addition to Tinkerbell, we have a Scarecrow!
To create this costume, all you need is a pair of dungarees and a straw hat.
Put it all together and add in some straw if you have any to further elevate this look.
To make your costume a bit spookier, add some dark makeup/ face paint to bring the costume to life!
10: Rock, Paper Scissors!
Finally, we have the hilarious rock, paper, scissors costume.
For this costume, all you need is a plain t-shirt, shirt, dress etc, and two friends.
Draw on your plain item of clothing either rock, paper, or scissors and stick with your friends for the night!
It may look slightly odd if you separate or get split up during the night as the costume only works if all 3 parts are together.
This costume is guaranteed to get some laughs and is a great conversation starter!
We hope this blog has helped you get some ideas for last minute Halloween costumes that you can make at home! Let us know in the comments what you are dressing up as for Halloween this year. Above all, browse Fairwayrock's Halloween products here!
Tags:
costumeideas
,
costumes
,
halloween
,
halloween2021
,
halloweencostume
,
lastminute