It's Mother's Day on Sunday the 27th of March and we know how hard it can be to get a gift for your Mum. News Flash: Flowers from the supermarket and a box of chocolates are so overdone! That is why we have put together a list of our favourite Mother's Day gifts that we know Mum will love.
We know just about every Mum loves Amazon, so why not get her one of their best products? This AMAZON Fire 7 Tablet is the perfect Mother's Day gift for any Mum! She can watch her soaps, browse Facebook and play candy crush, what else does she need? It comes in three lowkey colours: plum, black and purple. As an added bonus, this tablet comes with Alexa which is great for helping Mum set up reminders, add to her calendar, or do a quick Google search. In addition, this tablet is the perfect size for travelling and will fit in a handbag easily. Whether Mum is by the pool, on the bus, or at home, she can rely on this tablet to be with her every step of the way.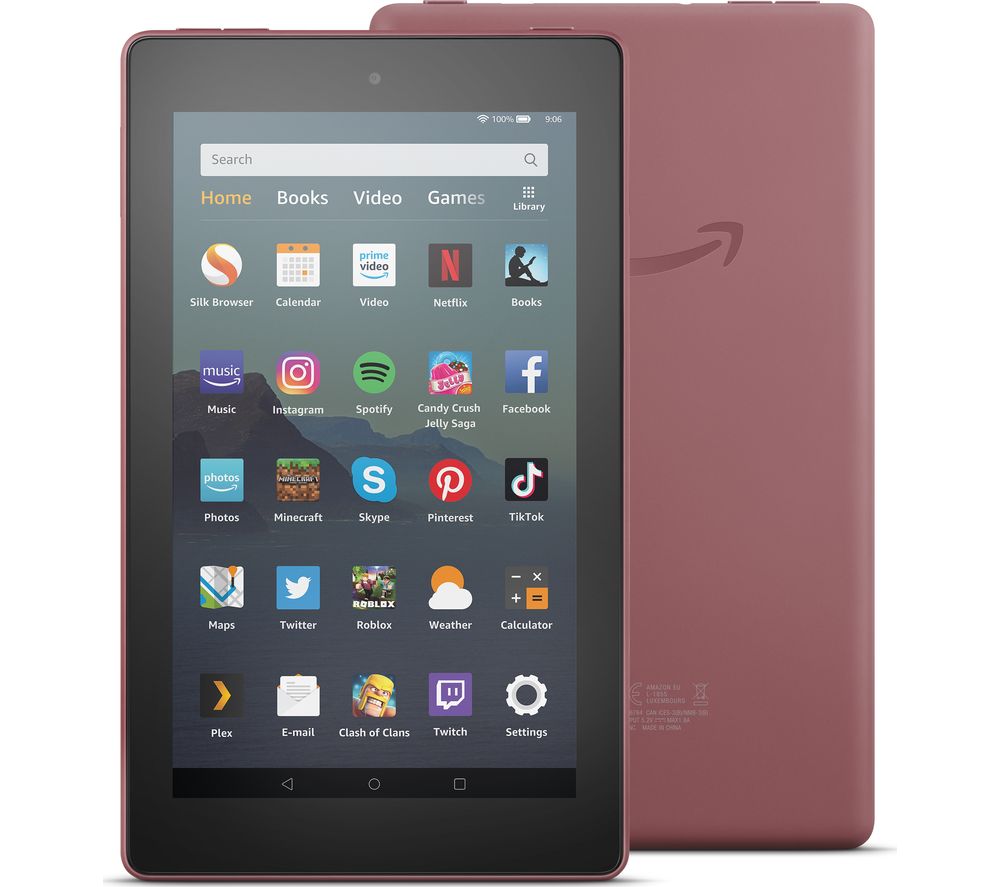 Next, we have a sweat treat. Every Mum loves a bit of chocolate and this Happy Mother's Day Dairy Milk Bar is a perfect treat for your Mum! This delicious Dairy Milk chocolate bar has a special sleeve to help you celebrate Mother's Day in the right way. Forget the rush to the supermarket for everyday chocolates, this gift is superior! Does your Mum love a fresh smelling house? If so, this Yankee Candle gift set is perfect for her! This gift set includes:
Sakura Blossom Festival Small Signature Tumbler Candle
Amber & Sandalwood Filled Votive
Black Tea & Lemon Filled Votive
Ocean Air Filled Votive
In addition, each of these candles have a burn time of 7-10 hours, enough time to get the whole house smelling lovely!
In addition, this stunning Hotel Chocolat Velvetiser is a must have! Treat Mum to incredibly smooth and luxury hot chocolate from the comfort of her own home. The Velvetiser is quick and easy to use and is simple to clean, what else could you ask for? In addition to the Velvetiser machine, you will also receive two ceramic cups and 10 Hotel Chocolat Hot Chocolate sachets, perfect for a cosy sit down chat on Mother's Day. The Velevetiser comes in three colours, Black, Copper and White, meaning it will match any kitchen décor!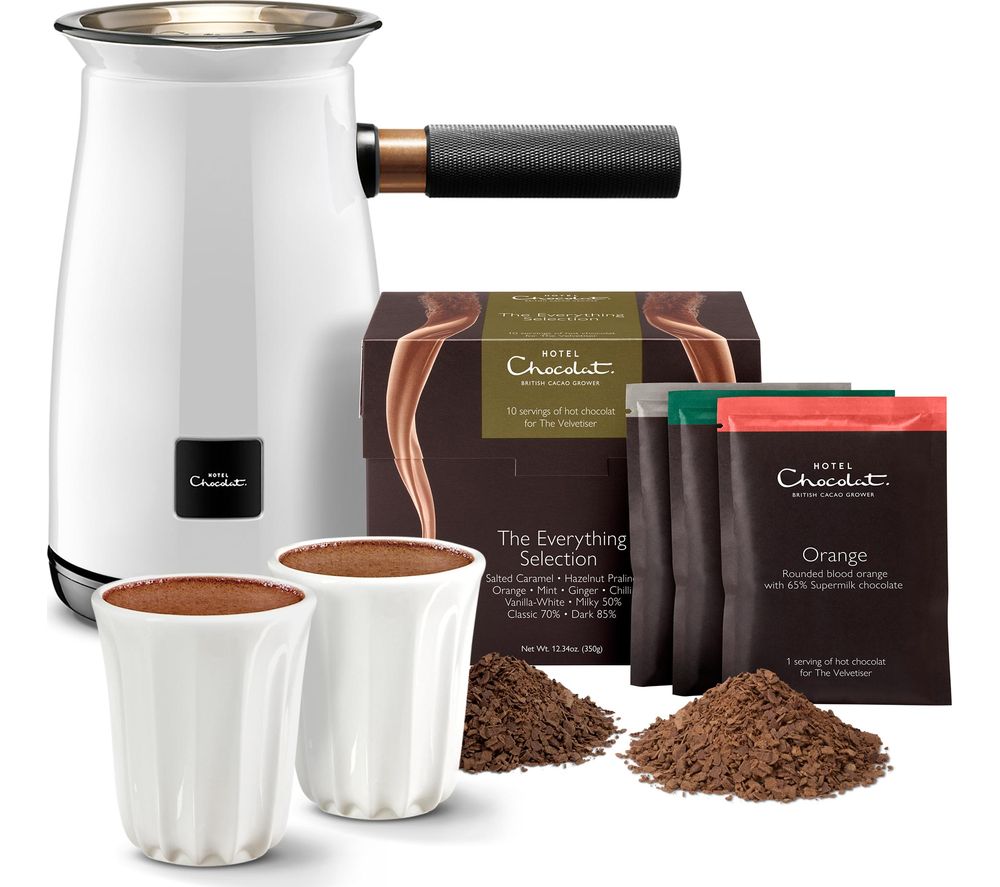 Next, we have a gift perfect for every Mum! Why not treat Mum to this luxurious Michael Kors perfume gift set? This stunning set includes:
Gorgeous 5ml
Wonderlust 4ml
Sparkling Blush 4ml
This set is the perfect gift to give Mum a sample of a few perfumes. This is great as it allows her to choose her favourite and try before she buys! In addition, this set comes in a stunning box, perfect for gift giving and saves you having to wrap up her present.
Are you feeling like you owe your Mum big time for all the things she's done for you over the years? This Tokens for Mum gift is perfect! This little booklets comes with 20 named tokens ranging from "a sweet treat of your choice," to "a whole day of compliments." In addition, there are 5 blank tokens that you can personalise for Mum. This gift is perfect for any Mum and is great fun!
In addition to your tokens, why not get her some flowers? Does your Mum love flowers? If so, this gift is most definitely for her! This 3 month gift subscription from Arena Flowers is perfect for any flower lover. Beautiful, ethically sourced, seasonal stems will arrive at your loved one's door each and every month for three months, ready to be arranged, admired and bring joy to the home. Arena Flowers also offer pet friendly flower arrangements, as well as more frequent flower deliveries!
Next, we have this delicious cocktail taster set. Does your Mum enjoy a little tipple in the evening? If so, treat her to this perfect luxury cocktail concoction gift set. This gift set includes six 5cl bottles with the following flavours:
Negroni
Manhattan
Vesper Martini
Rum Old Fashioned
Espresso Martini
Limoncello
This gift set is perfect for a family dinner, get together, or as a treat for Mum to keep to herself!
If cocktails aren't Mum's thing, this blanket might be! Keep Mum cosy at all times with this stunning throw blanket. Not only will this blanket keep Mum cosy, but it is perfect for adding a pop of colour to your room. Drape it over your sofa, bed, or chair to add some colour and texture! In addition, this blanket comes in 7 colours and 2 sizes.
Finally, we have this stunning filter coffee machine. Every Mum loves a coffee in the morning and this sleek machine is great for making a perfect coffee every time. In addition, it is simple to use! Just add your favourite brand of ground coffee, set the programmable timer and wake up to a perfectly brewed cup of joe. Making up to 12 cups at a time, you won't have to make multiple pots for everyone to get their caffeine fix. The warming plate will keep it hot for up to half an hour, so you can get your breakfast ready before you take your first sip. Finally, the energy saving features means it automatically shuts off if you've left it on, while the reusable filter means you won't waste money or paper on disposable ones.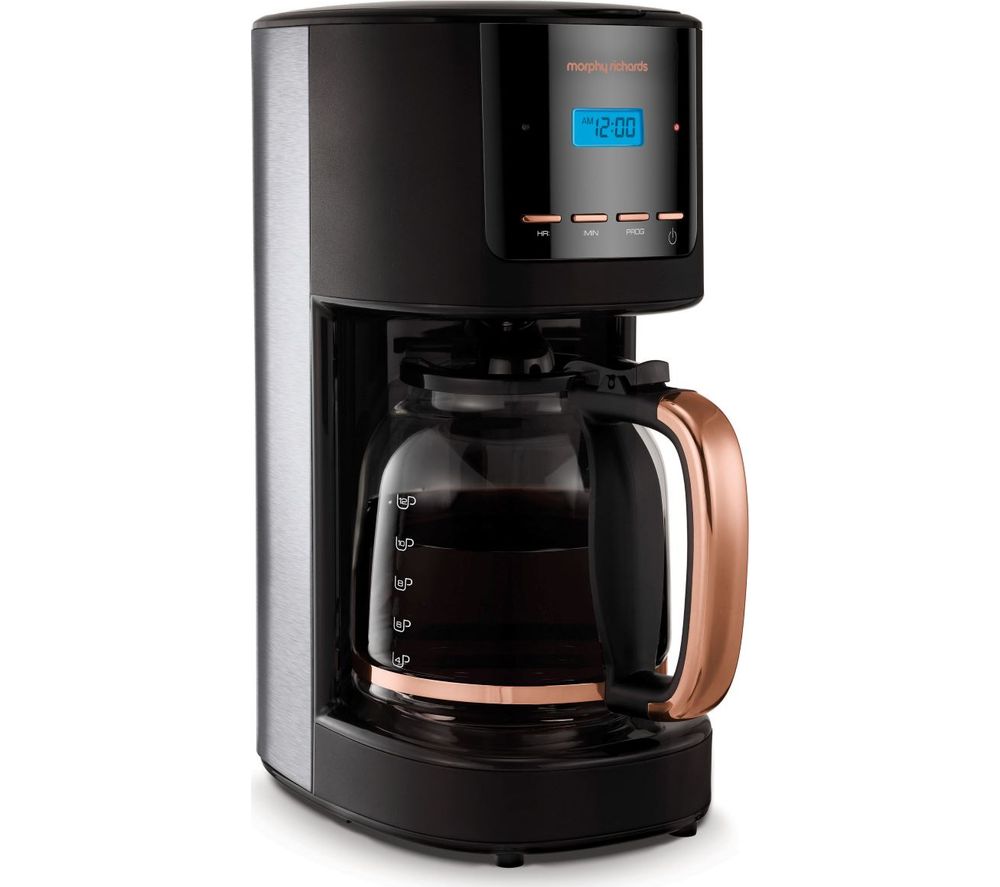 We hope we have managed to give you some ideas and inspiration for a gift for your Mum for Mother's Day. Let us know in the comments what you plan on getting your Mum!
Tags:
giftguide
,
giftideas
,
gifts
,
mom
,
mother
,
Mother'sday
,
mothersday
,
mothersday2022
,
mothersdaygifts
,
mum