Everyone nowadays has a TV is almost every room, Bedrooms, Living Rooms and even Kitchens. With an average of 183 minutes spent everyday watching TV by individuals in the UK, TV entertainment has become a huge part of everyone's daily life. So why settle for a 'decent' or 'average' TV? In this blog we have put together a list of the best TV Brands from "Most Realistic Picture TV Brand" to "Best Budget TV Brand."
People are no longer using televisions to just watch soaps or the news, they are using them for all types of entertainment. From being used for gaming consoles to online streaming platforms to interactive games, TV's are now the centre of entertainment. That's why you should make sure you have a good TV that is reliable and suits your needs.
TV Jargon Explained:
It can be a bit overwhelming when you start looking for a new TV. With so many types of TVs with complicated names, it can be confusing and difficult to find the perfect one for you. We have put together an explanation of a few words/ phrases of TV jargon to help you understand what will suit your needs.
OLED: OLED TVs are great for watching sports as they do not blur motion unlike other TVs. They are very thin as they do not have backlight, unlike a LED.
LED: LED TV's are usually cheaper than OLED TVs and stand for "Light-Emitting Diode."
Resolution: Similar to processing rates, the higher the resolution number, the better the image quality will be.
Full HD: This is a screen resolution which is know as 1080p. This is what a lot of current standard TVs are.
4K UHD: This is an upgraded version of the Full HD. It has 4x better of a resolution than Full HD and upgrades most HD shows to almost 4K quality.
Ultra HD Premium: This is a category specifically for TVs that reach a certain standard. With this tag, you know that you are getting a TV that has been recognised as a top quality 4K TV.
Burn-in: Burn-in is when a colour/light source stains the TV permanently. Having an imagine such as a TV channel logo on the screen for too long is what causes Burn-in.
Quantum Dot: Quantum Dots light up when light is shone upon them. This makes the TV more realistic and show over one billion colours.
Smart TV: A Smart TV is a TV that has a network connection. This means you can use streaming apps such as Netflix or Spotify.
Most Realistic Picture TV Brand
Samsung
Samsung is well known for their QLED TVs which stands for Quantum Dot LED. QLED was created by Samsung with the first edition of the range being released in 2017. Thanks to the Quantum Dots used in QLED, the quality of the picture of the TV unmatched compared to a regular LED. In addition to the great picture, QLED TVs are great when in comes to Burn-in as they take longer for Burn-in to show up compared to an OLED or an LED. This means that your TV will last for longer and you will not have to replace it as often.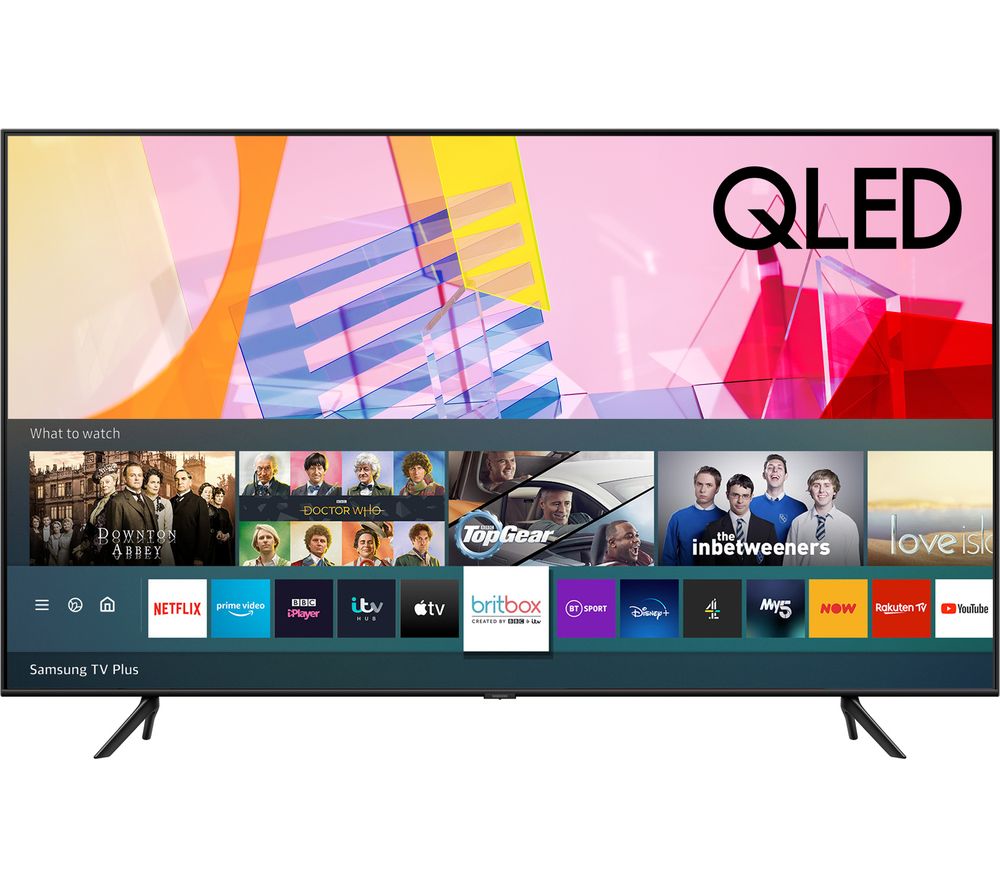 55″ SAMSUNG QE55Q60TAUXXU Smart 4K Ultra HD HDR QLED TV with Bixby, Alexa & Google Assistant. This TV is a great example of an amazing QLED TV. You have to be quick to get this deal as this TV is now only £749.00– reduced by £50!
Best All-rounder TV Brand
LG
LG is a South Korean company that has dominated the TV game. They are one of the biggest TV brands available. LG is known for their amazing OLED TVs and are consistent when it comes to great audio, picture and overall reliability. If you are looking for something a bit more budget friendly, LG's NanoCell TVs may be the one for you. Most LG TVs also have the ability to support gaming consoles such as VR and has a little to none lag delay.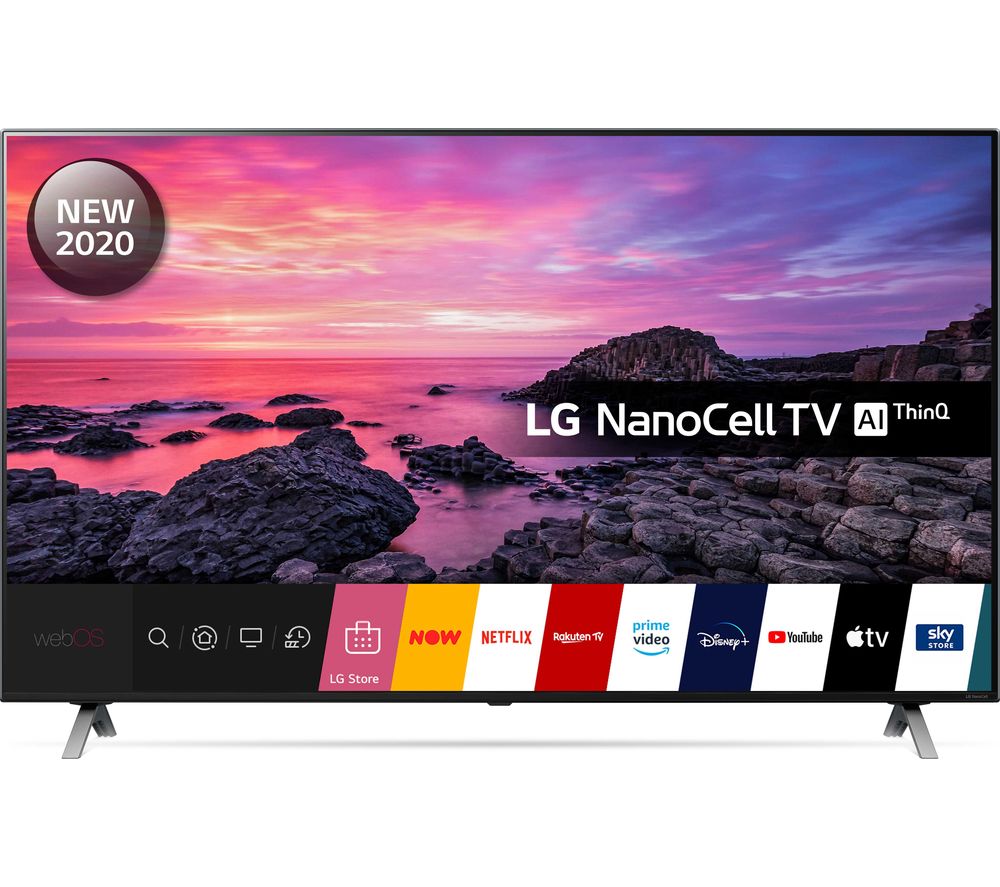 This 65″ LG 65NANO906NA Smart 4K Ultra HD HDR LED TV with Google Assistant & Amazon Alexa is a great alternative to an OLED and is only £999!
Best Audio TV Brand
Sony
If audio quality is something that you want the best of the best of, then Sony might be for you! Sony is well known for their perfect sound quality and built in sound bars. They also do separate sound bars, in case the TV you choose doesn't come with a built in one. Sony not only has a great sound quality, but is also reliable when it comes to build quality. You most likely wont have any issues with dents or scratches which will extend the TVs lifespan.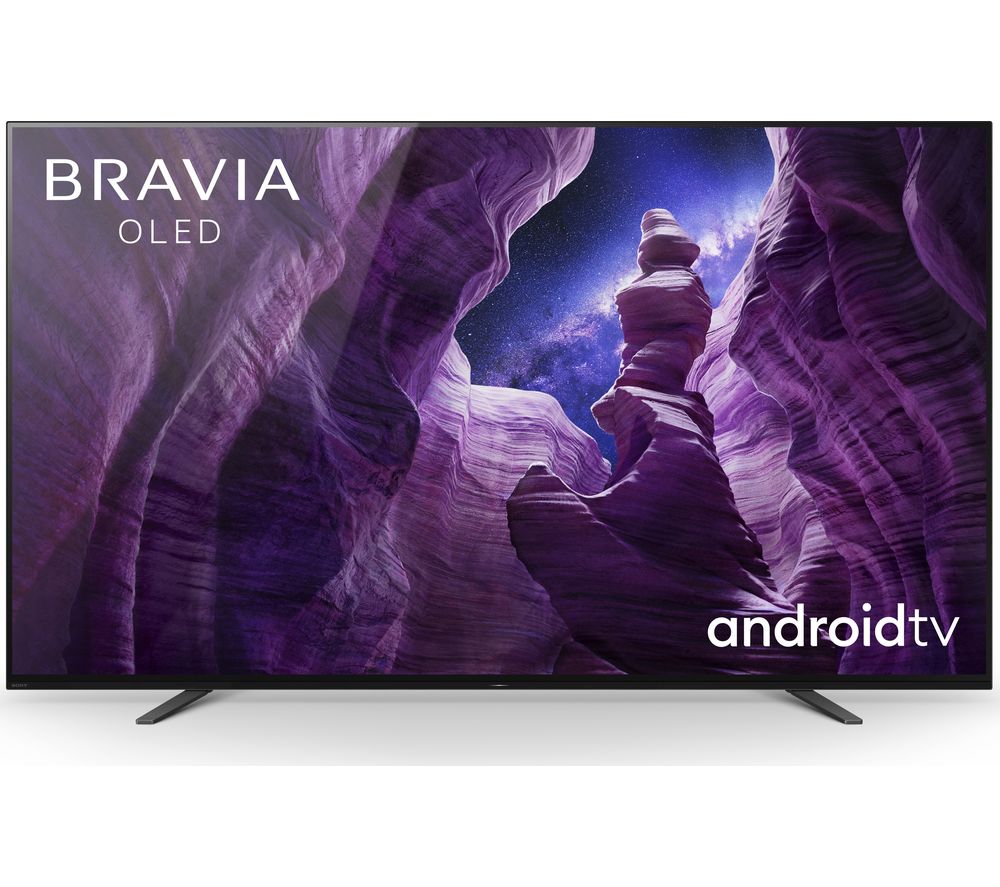 This 55″ SONY BRAVIA KD55A8BU Smart 4K Ultra HD HDR OLED TV with Google Assistant is £1199.99, with a £99 reduction. It is a great option from Sony and comes with a speaker built into the screen! If you did want to add in a sound bar, the two way stand on this TV is great as it leaves space for a sound bar in front.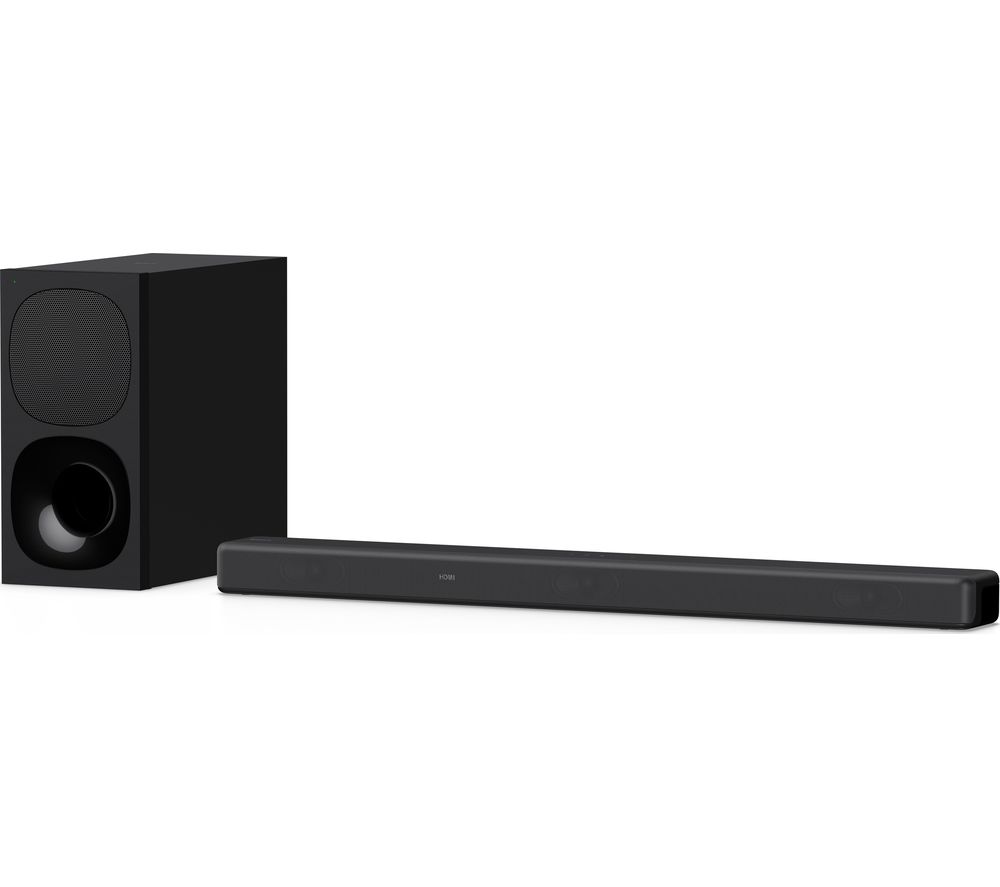 This SONY HT-G700 3.1 Wireless Sound Bar with Dolby Atmos goes great with the 55″ SONY BRAVIA KD55A8BU Smart 4K Ultra HD HDR OLED TV with Google Assistant. It is also on sale right now for £399.00, £14 cheaper than usual!
Best Budget TV Brand
Hisense
Hisense is an up and coming brand that has been rising to fame for their great budget TVs. If your looking for something simple and reliable, Hisense might be the brand for you. Hisense is in no way lesser than other brands. However, as you can imagine a lower price usually does mean lower quality. If you are looking for a TV for everyday use and are not bothered about having the best of the best, Hisense is perfect. Hisense also have a range of amazing and impressive TVs for a higher price.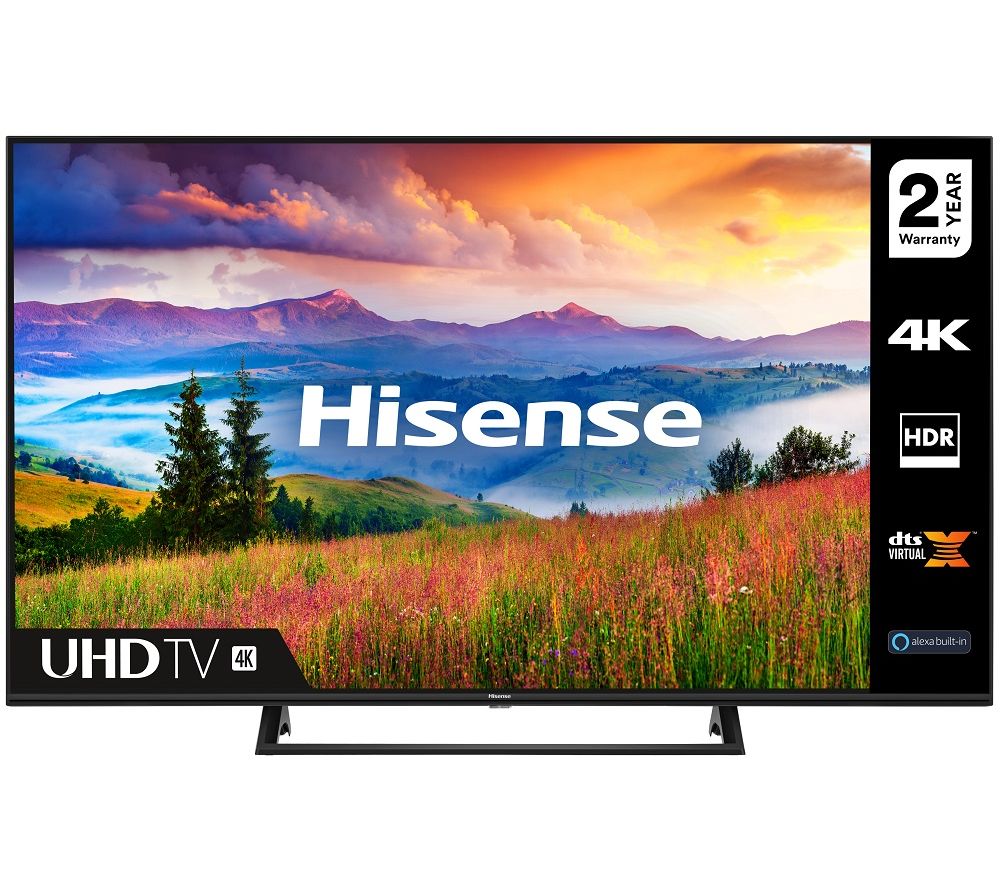 This 50″ HISENSE 50A7300FTUK Smart 4K Ultra HD HDR LED TV is an impressive £349.00. If you were to buy a similar spec TV as this from another brand it could cost up to £600-£700! This TV also comes with a 2 year guarantee.
Best Unique TV Brand
Philips
The Philips brand is well known for their unique approach when it comes to TVs. Their "Ambilight" range is just one example of their array of unique TVs. Ambilight's unique feature consists of a LED display that emits light from behind the TV. This may sound a bit pointless to start with but it is actually impressive and results in an immersive viewing experience. The light display changes to match what you are watching. This means that as the screen colour changes, so does the display. To add to the Ambilight experience, you can get the "Philips Hue". The Philips Hue range is a smart lightbulb or lightstrip that you can link to your TV and the Ambilight display can be experienced throughout the room.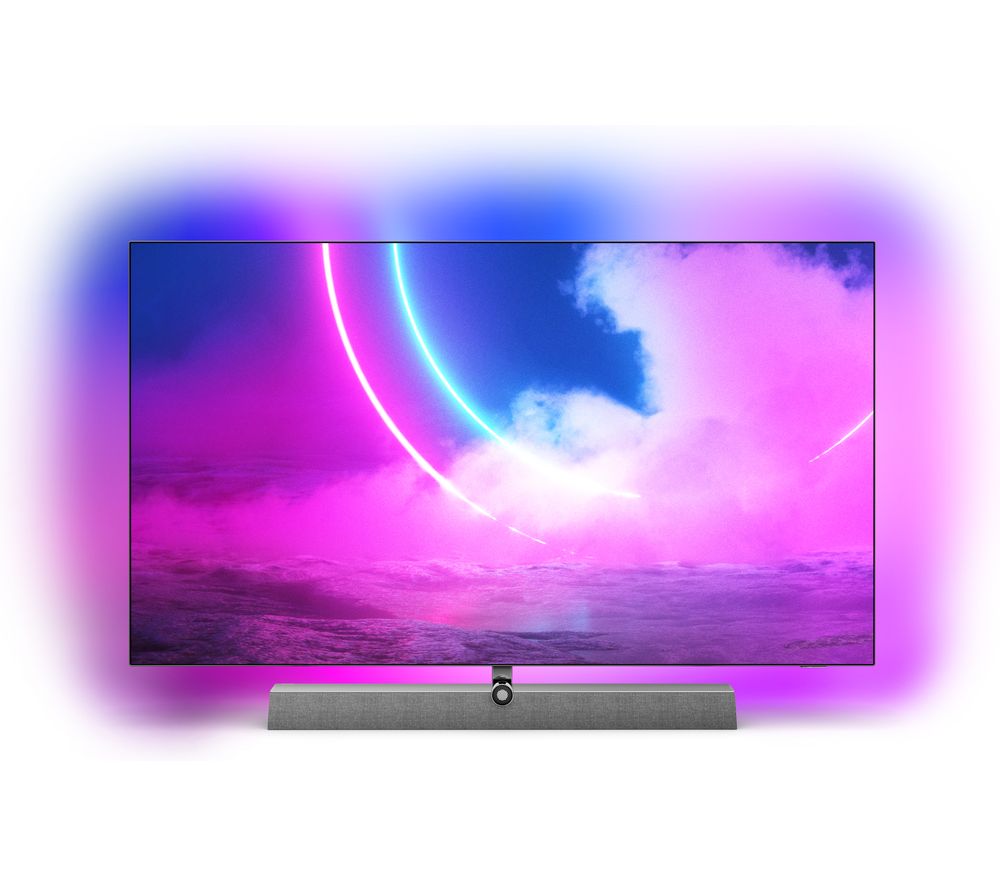 This PHILIPS Ambilight 48OLED935/12 48″ Smart 4K Ultra HD HDR OLED TV with Google Assistant is a perfect example of the Ambilight range and is £1799.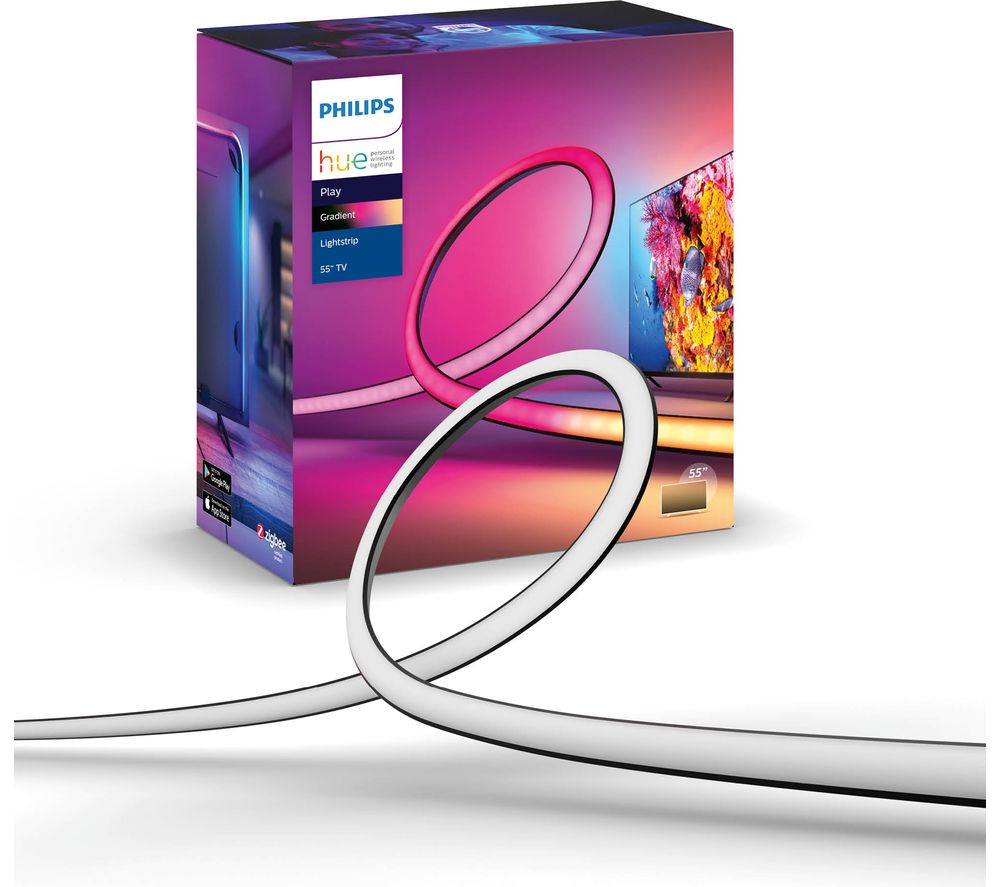 PHILIPS Hue Gradient 55″ Lightstrip is another version of the Philips Hue range, similar to the smart lightbulb just in a different form. This lightstrip is £159.99.
We hope our blog helped you understand what it is that will suit your needs and what brand is best for you! Let us know in the comments which brand you like best.
Tags:
electronics
,
onlineshopping
,
tech
,
televisions
,
tv's