Hi-Vis Jackets are essential work wear items across almost every industry. They are one of the most popular and required PPE supplies. To help you keep employees safe, we have put together a list of the top 10 Hi-Vis jackets you can purchase.
The Dickies Hi-Vis Jacket is our bestseller. It is practical and fully waterproof. Also, it is a heavy duty high-vis jacket so will get you through even the toughest of jobs. At only £25, it is an excellent option for value for money.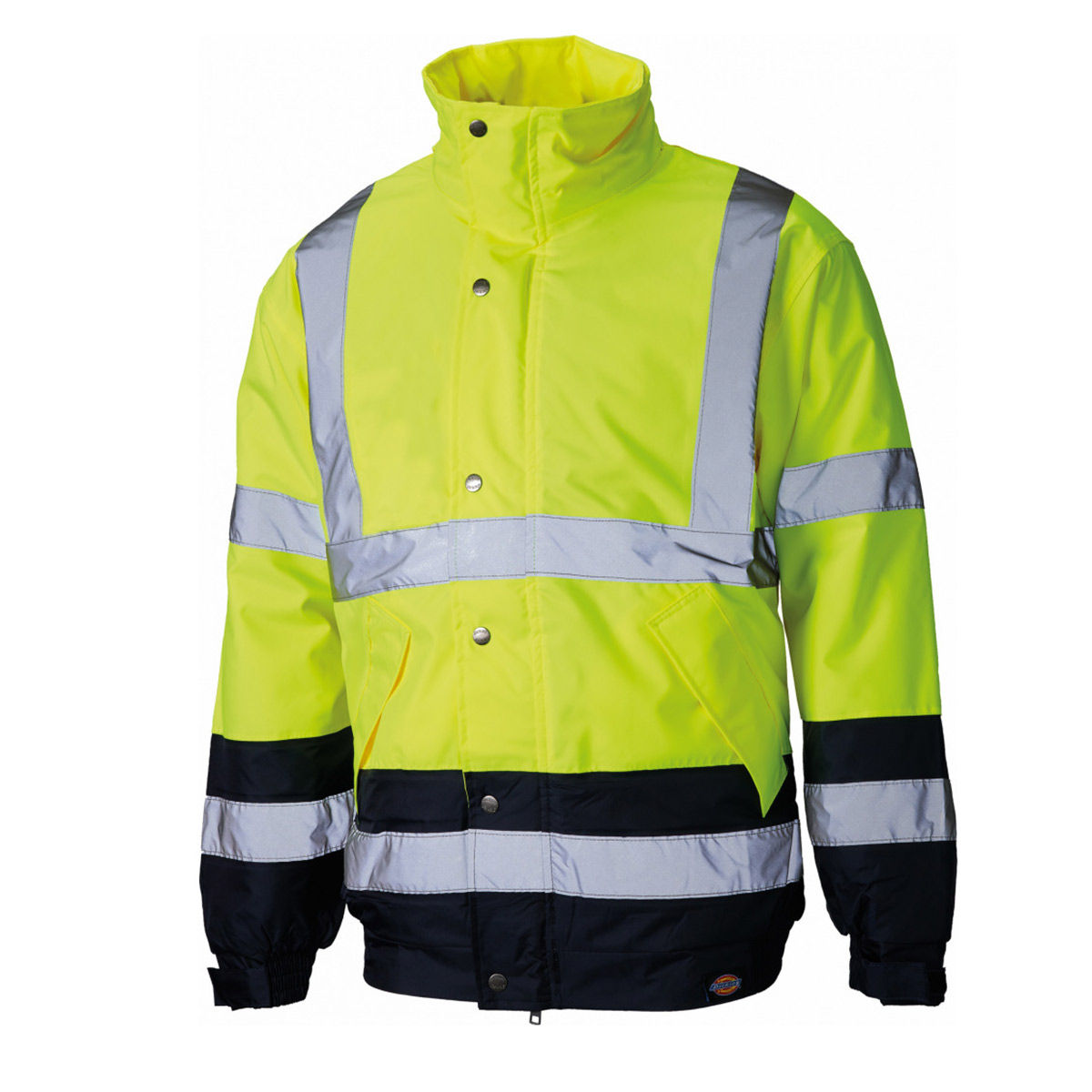 This jacket is another excellent Dickies High Visibility Jacket option. While it is a slightly lower cost due to it being single-coloured and not quite as thick, is still fully waterproof and warm.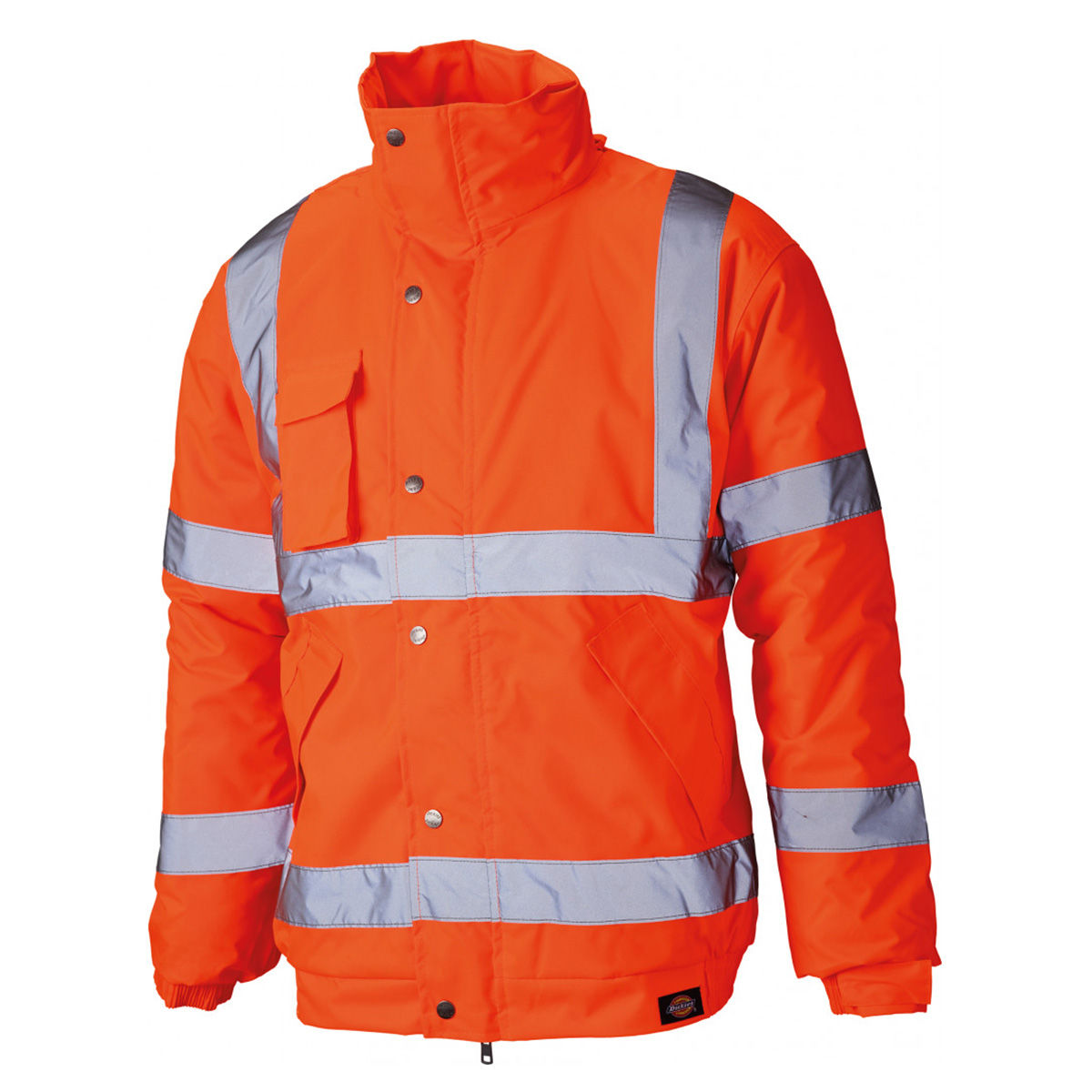 This weather proof hi-vis jacket has been designed to keep you particularly warm and dry. It is therefore ideal for the marine industry with a drawstring hood, knitted storm cuffs and a two-way zip front with a studded storm flap.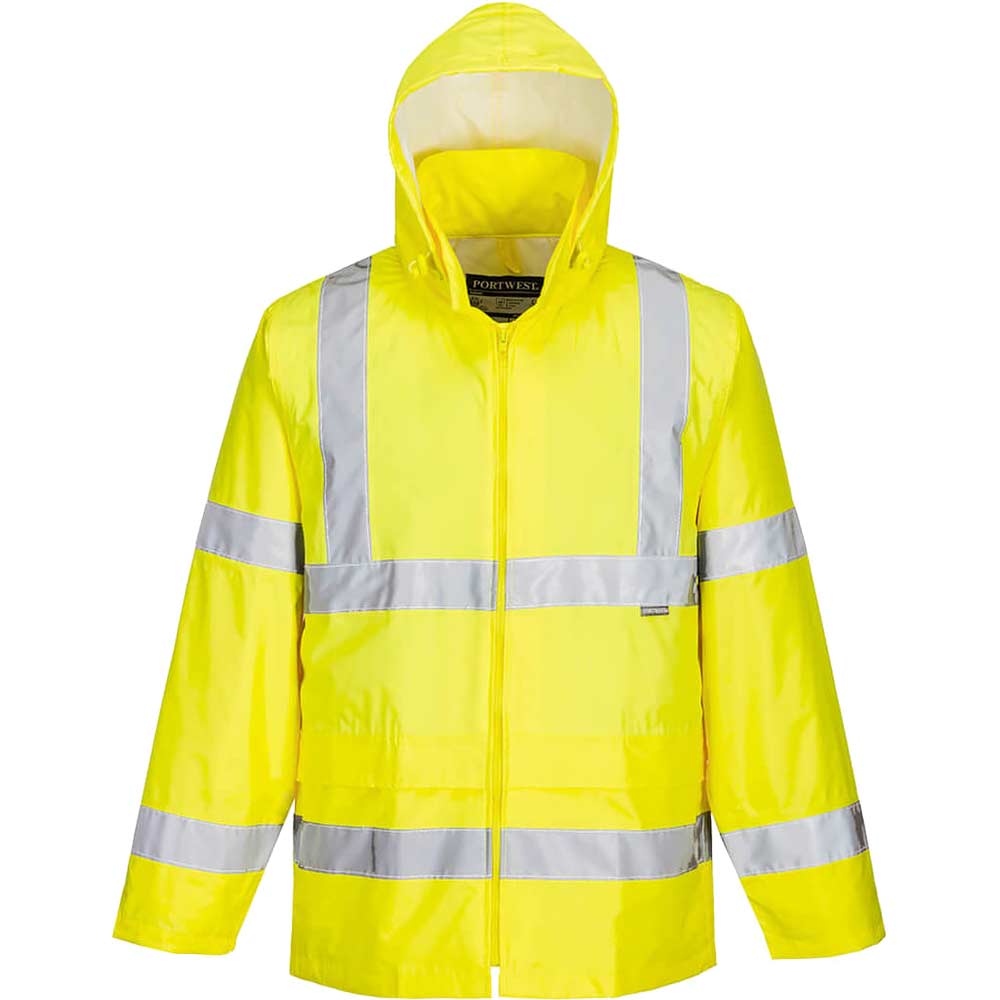 The Sioen Lightflash jacket is one of the more premium ranges of hi-vis coats. What makes it great is that it is very comfortable yet lightweight. Further to this, the fabric is 100% waterproof, windproof, highly breathable, and water repellent. There is a foldaway hood in collar and fixed quilted lining.
If you are looking for a simple high visibility jacket, then this Portwest orange jacket is great. At only £7.69 it works when visibility is the only concern, rather than in harsh or cold weather conditions. Hence, it is a popular jacket in workplaces such as airport handling.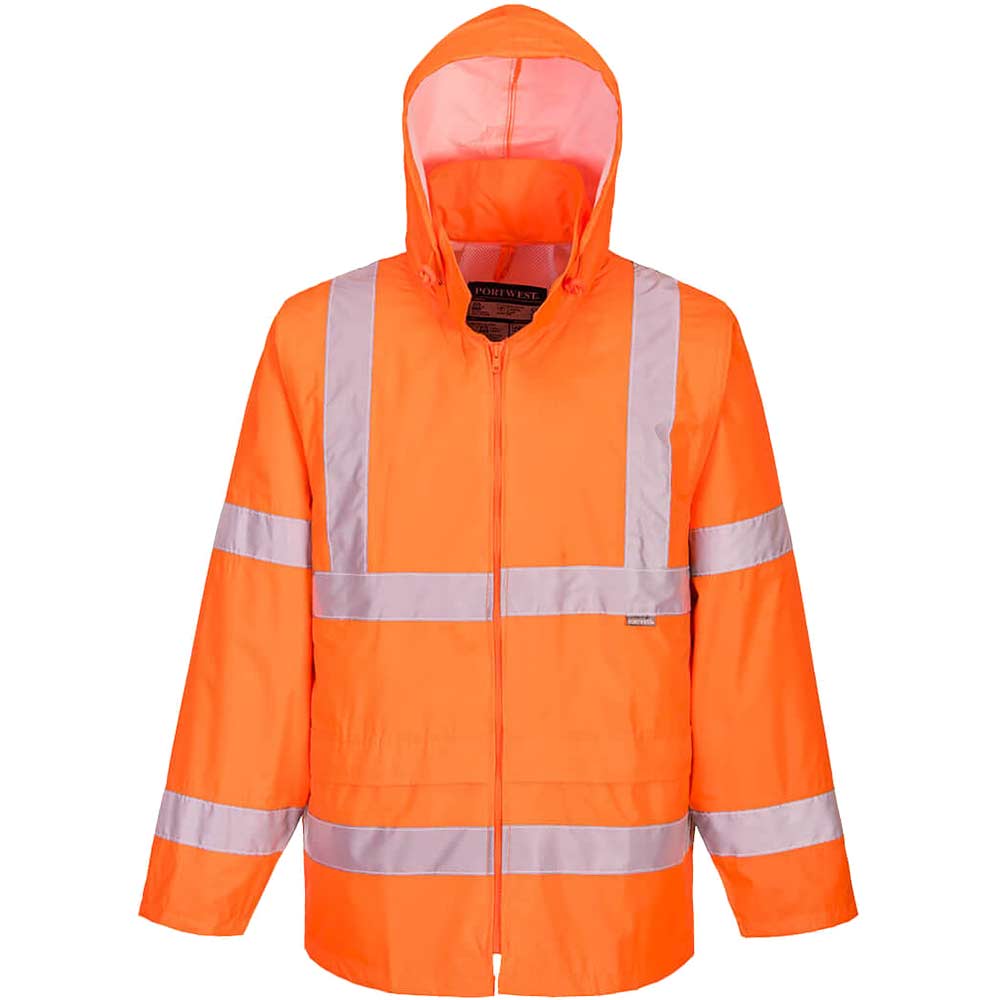 Why Use Hi-Vis PPE?
Hi-Vis is essential for industry employees in modern day – from those working in airports to those on construction sites. Hi-Vis jackets are the most popular type of Hi-Vis PPE supplies. In many places, it is a necessity as it is critical for safety purposes. The main purpose of the jackets and other hi-vis items is therefore that they stand out and can be seen clearly. The fluorescent fabric used in the hi-vis clothing for sale helps organisations comply with various regulations regarding employee safety. Therefore, the impact they have is powerful and been proven to save lives.
Purchasing at Fairwayrock
All hi-vis jackets featured are perfect for trade industry safety. They are available from Fairwayrock which is the marketplace for industry. Using the website, you can finally avoid the costly and lengthy processes associated with industry buying. At Fairwayrock, you can also find and compare a wide range of PPE. This includes high-visibility sweatshirts, trousers, and other Hi-Vis work garments at the best prices.
Tags:
hi-visjackets
,
industry
,
offshoreworkers
,
safety
,
womeninindustry
,
work