Opting for a countertop basin is one of the biggest bathroom trends for 2020. You want one which will suit the style of your bathroom, be easy to clean, and one you like the look of. However, finding the right style can be tedious and drag on when there are so many to choose from! To help you, we have put together a guide all about them, including the top 10 bestselling countertop basins.
What is a Countertop Basin?
As the name suggests, a countertop basin is a sink which sits on top of the counter. This is an alternative to having the basin set into the counter, mounted to a wall or standing alone. While they have been popular in the past and can be quite retro looking, they have also come back into fashion. There are now a lot very stylish and tasteful basins available for purchasing.
Benefits of a Countertop Basin
Often spacious
High sides which prevent splashing
Higher height which can often be more convenient
Often fitted with mixer taps which is more convenient than individual taps for hot and cold
The main thing to think about is the space available in your bathroom, and what size of basin you would like to choose. If you are somebody who will be using it for washing their face each evening, then we suggest a wider, deeper basin. But if you just have a small space to be upgraded, there are also some lovely small countertop basins to select from.
If you are good at DIY, there's a good chance you'll be able to fit it yourself. But it is not always the easiest task to get right, so might be worth calling in a professional if you are less confident.
Top 5 Bestselling Basins
All countertop basins featured are available to purchase from Fairwayrock. All have the availability for next day delivery on countertop basins.
1. Rounded Edge Countertop Basin
The Alabama 500mm Countertop Basin has been a bestseller for a while. It's sleek rounded shape looks like something which has come straight out of a spa. It is a fairly compact countertop basin, but with enough space to properly clean up. You can easily get taps which look great with this sink such as the Basic Mono Tap – Form Range.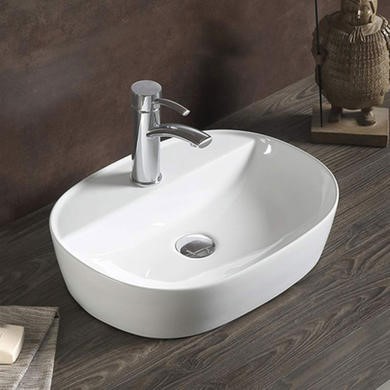 2. Thin Countertop Basin
The Dover 385mm Countertop Basin is the perfect minimalist countertop basin. Its square shape with crisp thin edges gives it a very modern and versatile look.
This basin does not come with space for a tap attached to it. We like this as it allows you to personalise it even further, choosing any style you want. If you want to stick with the modern minimalist theme, we recommend the Reginox Clara Single Lever Copper Tap. This copper bathroom tap has been very popular through 2019, and we expect the trend to continue.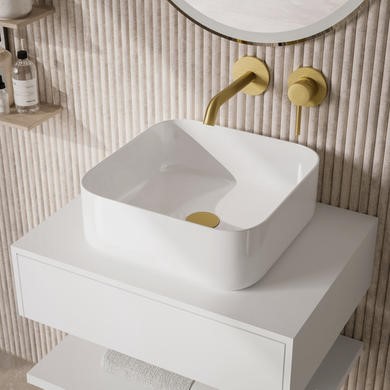 3. Wide Countertop Basin
The 820mm Large Countertop Basin – Debonair Range is a great basin to choose if you have plenty of space. You have plenty of room for the likes of washing your face. It is a more shallow countertop basin which some will not like as much, but this comes down to personal preference.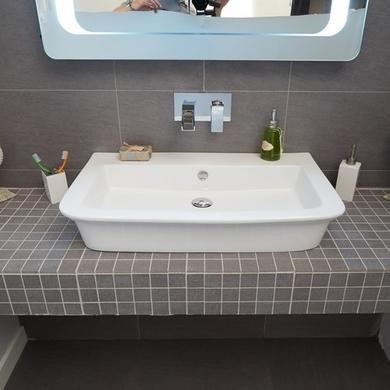 4. Oval Countertop Basin
The Oval Countertop Sink – 1 Tap Hole is a showstopper in your bathroom. This is a very Instagram-worthy sink which you will definitely want to show off to your friends! It is great as a spacious bathroom idea. We recommend inserting a waterfall tap such as the Hudson Reed Open Spout Basin Mixer Tap – Free Waste.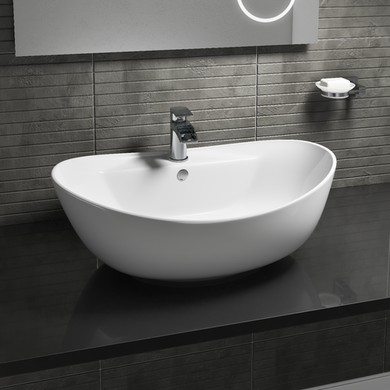 5. Small Countertop Basin
The Small Cloakroom Countertop Sink – 0 Tap Holes is for those who are looking for a small sink to put in a tight space. This is unlikely to be ideal for a main bathroom. However in smaller spaces such as cloakroom bathrooms this will be a great compact sink.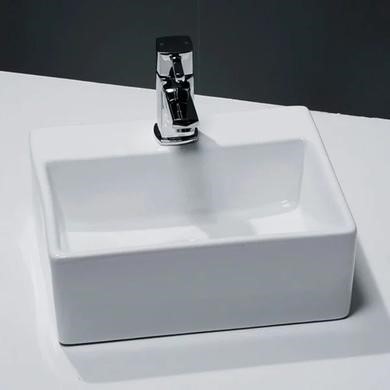 If you like the small rectangle countertop basins, but want something a little bigger than this, then you can get the Rectangular Countertop Sink – 1 Tap Hole. This will be fine for a main bathroom, but still not as large as some of the other options.
How will you design your bathroom?
Hopefully this guide will help you find the perfect counter top basin for you. The most important thing is looking for a sink that you love and will be happy with in your home! If you want some more ideas for creating your perfect bathroom, be sure to check out our bathroom trends for 2020 blog.
Tags:
bathroom
,
decorating
,
home
,
homedecor
,
sinks