Keeping up with bathroom trends for 2021 will help you create a relaxed environment. This is a prime way to boost your happiness. After surveying 80 people, mental health psychologist Neil Morris found that baths can diminish feelings of depression and pessimism as "Baths give you…a wonderful combination of isolation, quiet, and comfort." You therefore want to optimise this space and let it become somewhere you can spend some much needed chill time in. Get ready to become obsessed with finding a beautiful new bathroom…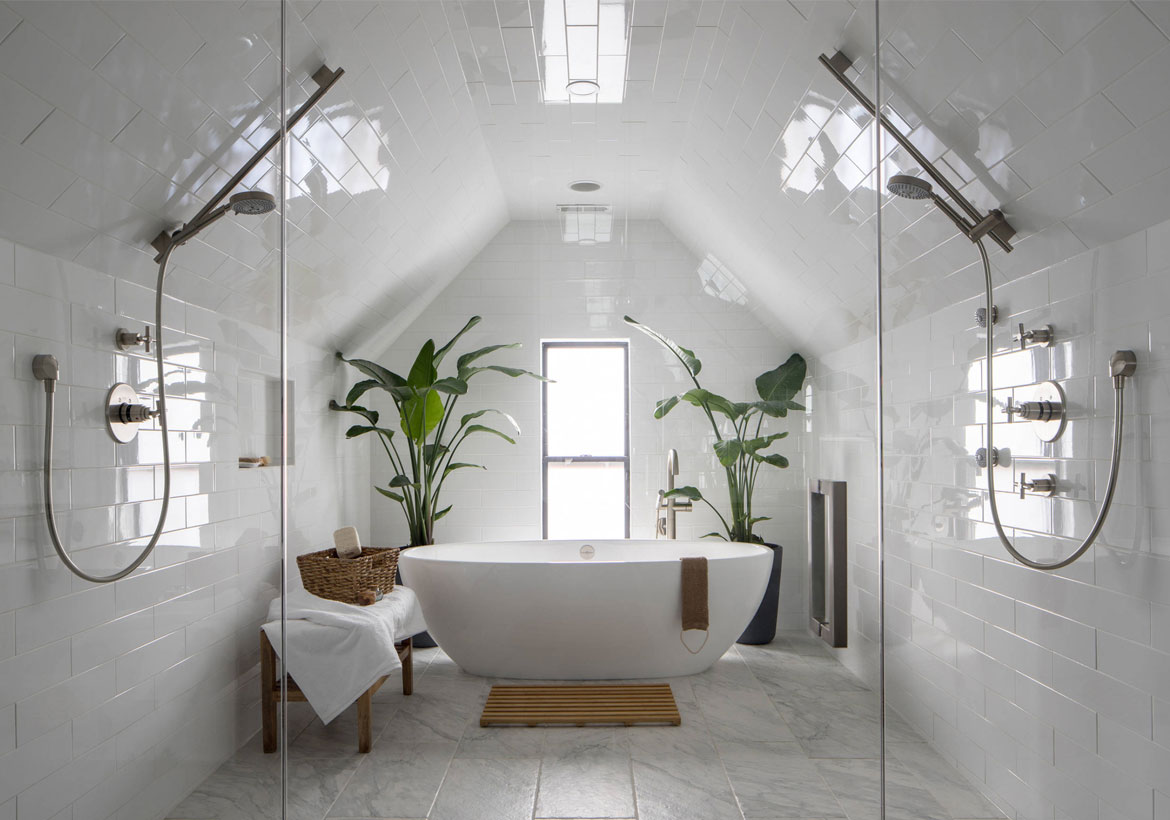 We know how important it is to find nice bathroom furniture at reasonable prices. So for this reason we got an interior designer to put together a guide with the latest bathroom trends for 2021.
Bathroom Trends for 2020 Styles
This year we will be continuing to see neutral and open bathroom themes. But luxury styles will be toned down to become more minimalist. 2019 saw a lot of marble and copper. However along with this, we can expect to see more wooden features, neutral tiles and stylish open spaces come in.
For example, this Walnut Single Drawer Unit will become popular. Its floating minimalist style keeps things neat, while still giving extra surface space.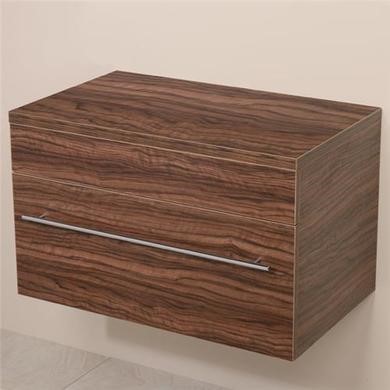 We can also expect to see some more modern and sophisticated features to compliment the minimalist feel, yet keep character in the bathroom. For example, this Antalya Wall Mosaic gives a beautiful pattern which is more unique than the traditional rectangle tiles.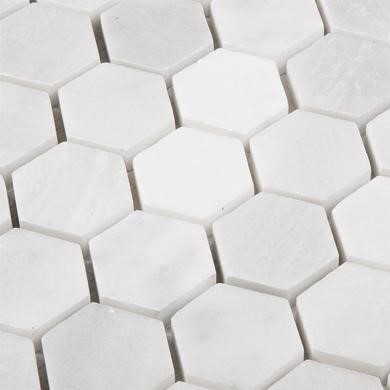 We have broken up the bathroom trends for 2021 into the main parts of a bathroom. Take a look and see what your eye is drawn to!
Bathroom Sinks and Taps for 2020
Lets start with sinks when looking at bathroom trends. There are many different styles to choose from, and the taps can make a big difference. While the more traditional tap such as the Alfa Basin Mono Tap is useful, cheap and practical, we expect some more modern designs to become more common.
There is a rising bathroom trend for wall mounted bathroom taps overhanging the sink. Traditionally, these have been more commonly used for baths, but now they are getting more attention elsewhere in the bathroom.
We love the Park Royal Traditional Wall Mounted Bath Spout Tap which gives a slight vintage feel to your bathroom. But for a more modern look, the Wall Mounted Bath Filler – Cube Range also looks great.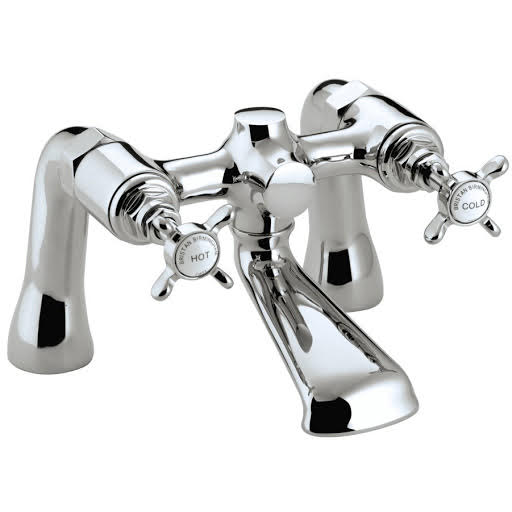 In terms of sinks for bathroom trends, we are looking at bigger = better. The wide look of the 820mm Large Countertop Basin – Debonair Range draws the room out further, helping it to look more spacious.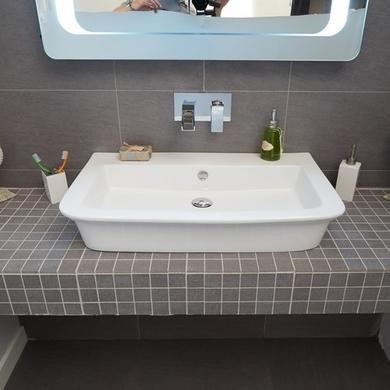 The other popular sink style for 2021 is wide oval basins. For example, the Oval Countertop Sink – 1 Tap Hole. This looks like something you could find in a spa, contributing to the relaxed feel you want in your bathroom.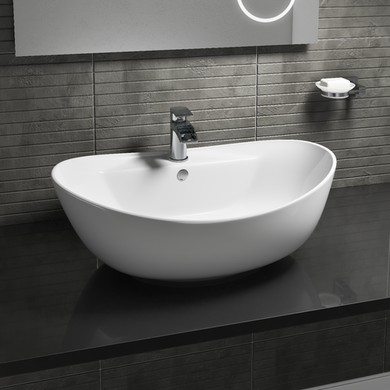 Toilet Trends for 2021
The average person spends 1 hour and 42 minutes on the toilet each week, equating to 92 days in their whole lifetime! So you'll want somewhere you can sit down comfortably and catch a little chilled out alone time.
There will be two main trends for buying toilets in 2021. First of all, the wooden toilet seat is making a comeback. This gives a minimalist yet slightly rustic feel to your bathroom. It also looks great if your a fan of houseplants in the toilet.
The key for finding the perfect toilet seat is getting one which does not look plastic and cheap. The Croydex Ontario Anti-Bacterial Toilet Seat with Soft-Close Hinge – Teak Finish is a great example of this, as the wood looks nice. It is also antibacterial and easy to clean which is, of course, a very important factor. The second, and more modern, trend is the simplistic look. Keeping your toilet crisp and clean white looking will work in almost any bathroom. The Aurora Back To Wall Toilet & Soft Close Seat is a beautiful example of this. Again, it is easy to keep clean and looking great.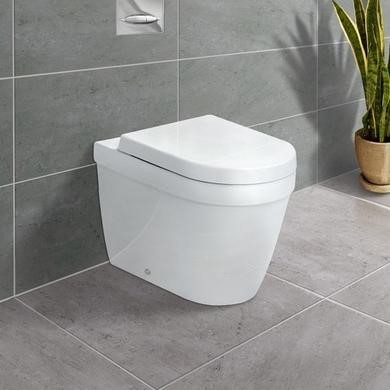 Choose the toilet you like best and find most comfortable. There are also different toilet seats such as rectangle shaped toilet seats which keep with the modern and clean looks.
Showering
The biggest bathroom trend for 2021 when it comes to showering is keeping the area large. If you have the space, it is on trend to keep your shower and bath separate from each other. The reality is that this is not always possible. We therefore recommend only having a nice shower space, or having the traditional combined bath and shower which can still look great.
You can often buy the whole shower area complete, such as the 1000 x 900mm Sliding Door Shower Enclosure – Vega Range. This type of shower will leave the room feeling wider and more open. It will also give you plenty of space to shower comfortably.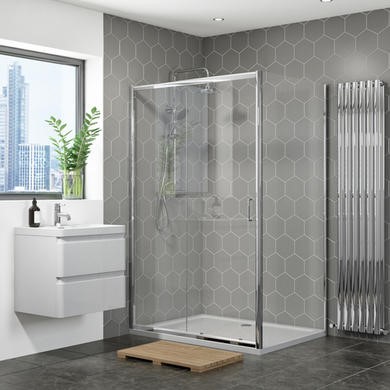 A big focus for 2021 will be the tiles and panelling on the walls of the shower. As the neutral colour scheme has been popular for a while now, companies have started coming up with some interesting ideas to add some unique style to your bathroom and shower. A lot are marble design PVC shower wall panels.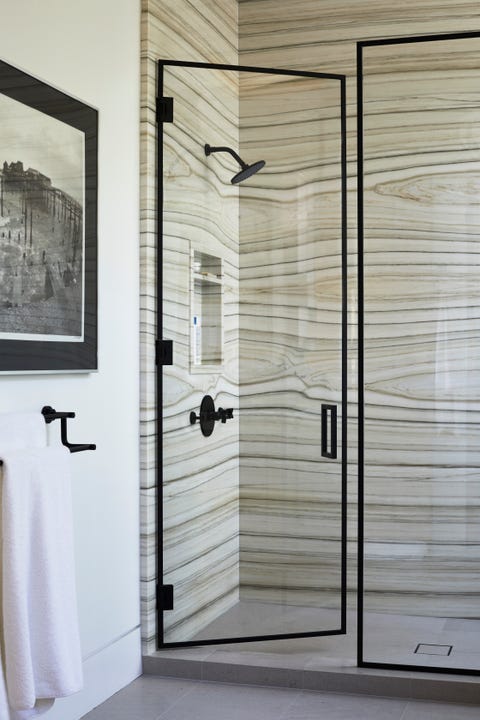 These types of spacious showers are ideal if you have a smaller bathroom. Despite being roomy, they generally won't take up as much space as a bath.
Bathing Your Way into 2020
The biggest bathroom trends in 2021 come from baths. Everybody is loving their baths, and allowing themselves the proper amount of relaxation and de-stressing time they deserve. Below we have some of the most on trend bathtubs available for you.
If you have space for it, a freestanding bath is ideal. This 1650 x 750 Freestanding Bath gives a lush and open look. If you want an insta-goals bathroom, then this is perfect for you. Make sure you have some soft and fluffy towels on hand, such as the Ultra Soft Bath Towel, Truffle to complete the relaxation process.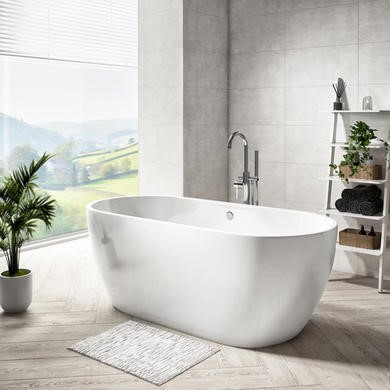 If you don't have space for the likes of this, then don't worry. You can still make your bathroom look lovely!
Your standard modern and minimalist rectangle bathtub such as the Alton Single Ended Straight Bath with Juno Shower Bath Screen – 1700 x 700 keeps your bathroom neat. You can easily combine a shower with these types, making it more convenient than a freestanding bath and separate shower. This is your most practical option if you want both a bath and shower, but also have limited space. The other great thing about it is that it will match any bathroom and colour scheme.
If you have the space for it, you can also get a bath like this but with some more room at one end. For example, the 1500 L Shaped Right Hand Shower Bath with Front Panel and Screen. We can expect 2021 to see more of these emerging, as they have become a popular alternative. It gives you that extra space while showering, but also offers a compact and convenient option. If you need that extra help with accessibility, you can easily buy a grab bar which matches the style of the bathroom such as the 420mm Angled Grab Bar with Soap Basket – Stainless Steel – Taylor & Moore to attach to the wall.
Create a Bathroom You Love
Hopefully this guide has helped you see some bathroom trends for 2021.
But the most important thing when choosing what to go for is creating a bathroom you love and want to spend time in. If you love bright colours, then that's fine too! Take a look at this fun pink bathroom. That's definitely one you'd want to show off!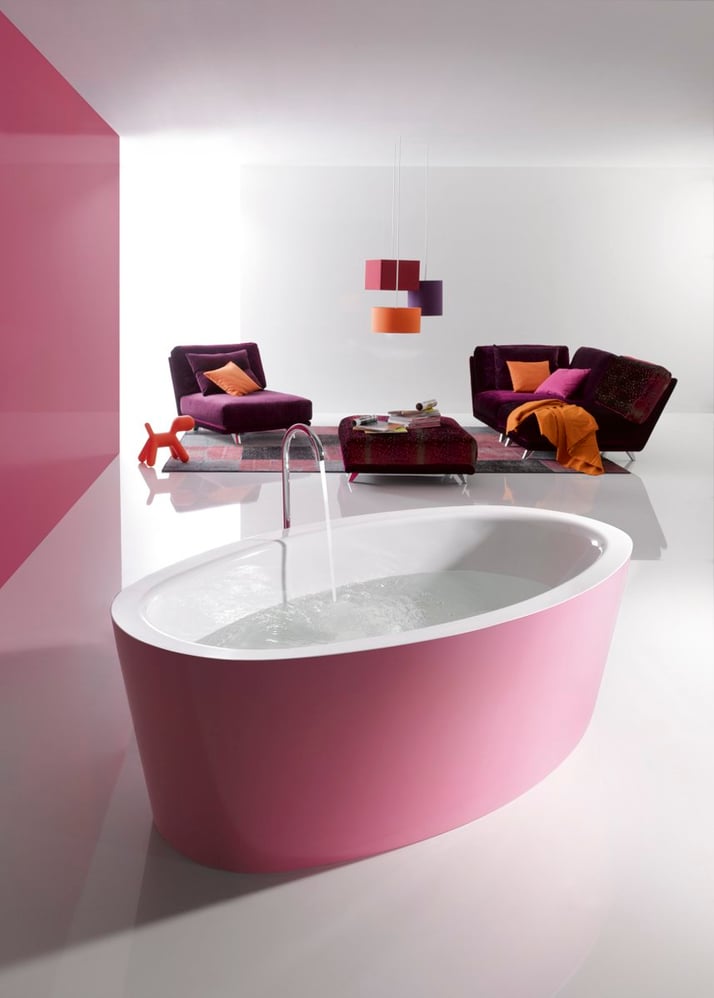 Every individual will have their own preferences. But we are loving the bathroom trends for 2021 and the chilled-out vibes they are giving. Let us know in the comments what gorgeous bathrooms you create!
Tags:
bathroom
,
decorating
,
diy
,
home
,
homedecor